Journal Of Paramedic Practice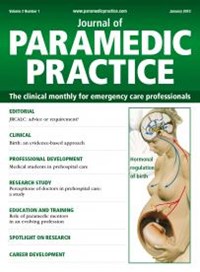 Launched in October 2008, Journal of Paramedic Practice is the UK's only peer-reviewed, evidence-based journal for emergency care professionals.
The journal has a prestigious editorial board, and covers the full range of clinical issues that paramedics may encounter in practice. It also examines professional and career development, regulation, training and policy, enabling readers to keep up to date with developments across the profession.
Frequency
12 issues per year