HR Magazine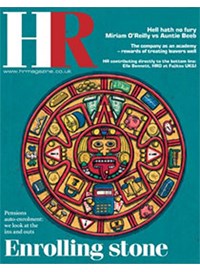 HR is the monthly magazine for senior HR professionals.
Providing news, analysis, features and review, our expert contributors provide an unrivalled monthly digest of issues affecting our industry, from talent management to employment law, from succession planning to recruitment.
Our readers are senior executives and decision makers who implement successful people strategies thanks to their seniority and budget holding responsibilities. They look to HR for access to the thoughts of their peers and the magazine provides the most respected forum within the industry.
HR stands for independence, authority and leadership and is highly valued among its 10,000 dedicated readers.
Frequency
12 issues per year