Special projects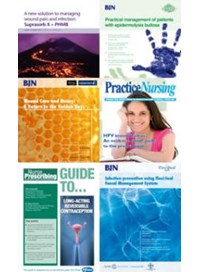 MA Healthcare is the perfect partner for communicating your message and brand values to the health professionals you want to reach.
We have the knowledge, skills and experience to offer companies a wide range of creative communication and education solutions, and unparalleled reach into a wide range of specialties.
We will work closely with you to ensure the highest editorial and ethical standards for your special project, which will benefit from association with our established and respected brands.
Contact us to find out more.
Secondary Care
Andy Iafrati
Andrew.iafrati@markallengroup.com
+44 (0)20 7501 6733
Primary Care
Chloe Benson
chloe.benson@markallengroup.com
+44 (0)20 7501 6733
Wound Care
Anthony Kerr
anthony.kerr@markallengroup.com
+44 (0)20 7501 6726