Journal Of Wound Care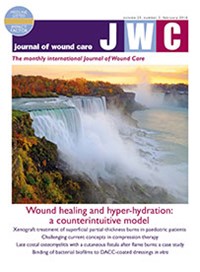 Journal of Wound Care is the definitive wound care journal and the leading source of tissue viability research and clinical information for professionals around the world.
Launched in 1992, the journal has established an enviable reputation for its cutting edge research and practice papers. Contributors and readers alike value the journal's high editorial standards and the breadth of its content, encompassing fundamental research, management of chronic and acute wounds, novel dressings and therapies and innovations in practice.
The journal is indexed on Medline, Scopus, and the Science Citation Index Expanded and Current Contents/Clinical Medicine.
Frequency
12 issues per year