British Journal Of Cardiac Nursing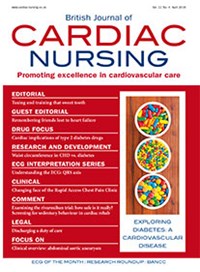 British Journal of Cardiac Nursing is the UK's only peer-reviewed monthly journal dedicated to cardiac nursing and cardiovascular care. Launched in January 2006, it is the journal of choice for British Heart Foundation nurses.
The journal covers all aspects of cardiovascular nursing, from disease aetiology, risk factors and diagnosis to monitoring, surgical interventions and pharmacology. With a growing emphasis on original research, the journal is essential reading for this growing specialty.
Frequency
12 issues per year