Technology Business Today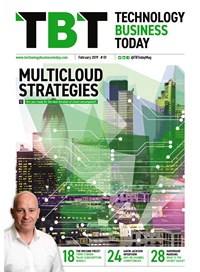 An all-encompassing media platform designed to furnish channel readers with great knowledge and news to aid them with their success.
100% dedicated to the partner community, TBT has been designed to be a great unrivalled platform to ensure industry leaders stay informed in such a fast-changing technology community. We promise to deliver the channel with compelling features, C-Level interviews, opinions and insights from one of the most dynamic markets, ensuring resellers are armed with the market intelligence when making business critical decisions.
Designed to educate and empower the ICT Partner community.