Reporter, HR Magazine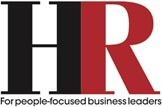 Location: Herne Hill, London
Salary: Dependent on experience
Brand overview
HR is one Mark Allen Group's flagship B2B media brands. Its success derives from it producing the most innovative, thought-provoking and creative content for HR leaders who want to develop high-performing organisations. Its vision is to be the clear, strong voice of the HR community, sharing best practice and demonstrating the value HR adds to business.
The HR brand comprises an award-winning monthly magazine with a circulation of 10,000,
a strong digital presence, including a daily news bulletin, powered by the industry's leading website, which serves 100,000 unique users a month. It also hosts thought-provoking, editorially led webinars and prestigious live events, including the industry's leading awards scheme. HR has been established for more than 25 years and is staffed by an editorial team of five.
Role summary
Knowledge of the HR industry is not essential, but a desire to learn about this dynamic sector is. However, the key element of the role is, unsurprisingly, writing news. It will be your responsibility to generate off-diary news stories, create an impressive contact base in the industry and, ultimately, manage a number of magazine and website sections.
You'll need the confidence and versatility to interview senior HR directors from global giants and industry experts. You'll also need plenty of energy and an insatiable appetite to delve into issues impacting the sector, ranging from the rise of performance-enhancing smart drugs, race in the workplace, gender pay gap reporting and sexual harassment and bullying.
This role represents an ideal opportunity for an ambitious journalist looking to advance their career on a well-established and market-leading B2B magazine.
Candidate profile
We're looking for someone with at least two years B2B news writing experience, who can turn their hand to news, analysis and feature writing with equal aplomb and who is prepared to establish a reputation as someone in the know. As part of the role you will also be expected to generate ideas for in-depth articles on a regular basis.
A full job description is available on request.
Please apply with CV and covering letter to:
Jo Gallacher
Editor, HR Magazine
Jo.gallacher@markallengroup.com
Mark Allen Group company overview
HR is part of MA Business, the B2B division of the Mark Allen Group, a fast-developing independent publishing house with offices in London, Kent and Wiltshire.
The group is a 450-staff, growing, progressive media business, which delivers high-quality content through 100+ market-leading journals, magazines, events and websites. Our brands offer unrivalled access to specialists in healthcare, education, business and consumer markets.
Our success comes from our focus on editorial excellence; our in-depth knowledge of our markets' and our customers' needs; our commitment to engage, inspire and educate our audiences; and our ability to think differently and provide innovative client-focused solutions.