Gramophone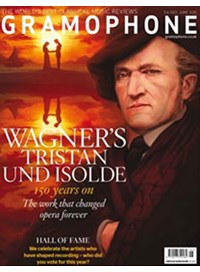 Gramophone is the world's leading classical music reviews magazine. From its peerless - and fearless - reviews to its penetrating interviews with the world's leading classical music artists, Gramophone has drawn on the talents of some of the finest writers on music for more than 90 years, and continues to do so.
Each year the Gramophone Awards celebrate the art of recording and honour the best recordings of the year.
Plus, the Gramophone Archive App allows digital subscribers to read every issue of Gramophone from April 1923 to today.